Executive Management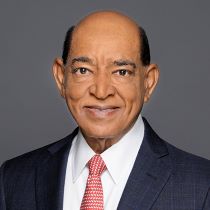 Sheldon T. Anderson, Chairman and Chief Executive Officer
Sheldon manages the strategic direction and profitability of the bank and wealth management division. Sheldon is a widely recognized community leader in South Florida and the former President and CEO of the Southeast Region for the Northern Trust Company, where he was responsible for investment management, trust and estate planning, private and business banking, and financial consulting in Florida and Georgia. Sheldon sits on the Board of Trustees of Baptist Health South Florida, and the Board of Directors of United Way of Miami Dade County, U.S. Stem Cell, Inc., Miami Dade College Foundation, the New World Symphony, The Miami Foundation, and the Beacon Council. He also serves on the Board of Trustees at Carrollton School of the Sacred Heart and is a member of the Orange Bowl Committee.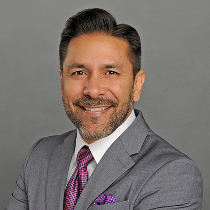 Jose R. Vazquez, Jr., President and Chief Lending Officer

Jose is responsible for the growth and overall profitability of the Bank's lending and deposit portfolios. He has over 25 years of banking experience and most recently spent the past 13 years with Popular Community Bank where he served as Director of Commercial Banking for the Florida Region. 
Jose is involved in the Junior Achievement, Miami-Dade College Center for Financial Training, Habitat for Humanity, the March of Dimes South Florida Chapter, Latin Builders Association and the South Florida Hispanic Chamber of Commerce. He is an Adjunct Professor at Miami-Dade College and holds a Bachelor of Arts in Business Administration from Florida International University and a Master of Business Administration from the University of Miami.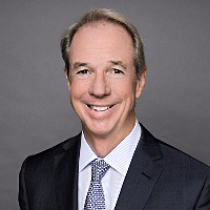 Charles E. Porter, President, Trust and Wealth Management
Charles is the President of Trust and Wealth Management and has more than 30 years of experience in the industry. Prior to GB&T Charles spent 16 years with BNY Mellon where he was President of the Florida region. In addition to directly managing client portfolios he oversaw the expansion of the region from two offices to seven and growth of client assets under management from under $500 million to more than $3.5 billion. He also served on numerous national asset management committees for BNY Mellon's Wealth Management unit. Charles has been active in the community as well serving on boards such as New World Symphony, Florida Grand Opera and Coral Reef Yacht Club. He is a graduate of the Florida State University and holds the Chartered Financial Analyst (CFA) designation.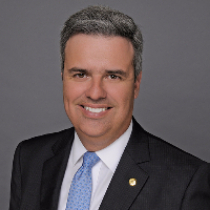 Daniel Chavez, Executive Vice President and Chief Financial Officer

Daniel manages the accounting and finance areas. Daniel has over 20 years of public accounting and banking experience.
Daniel is a licensed Certified Public Accountant and has earned a Masters in Taxation from Florida International University and a Masters of Business Administration from University of Miami.