Stable, Safe & Sound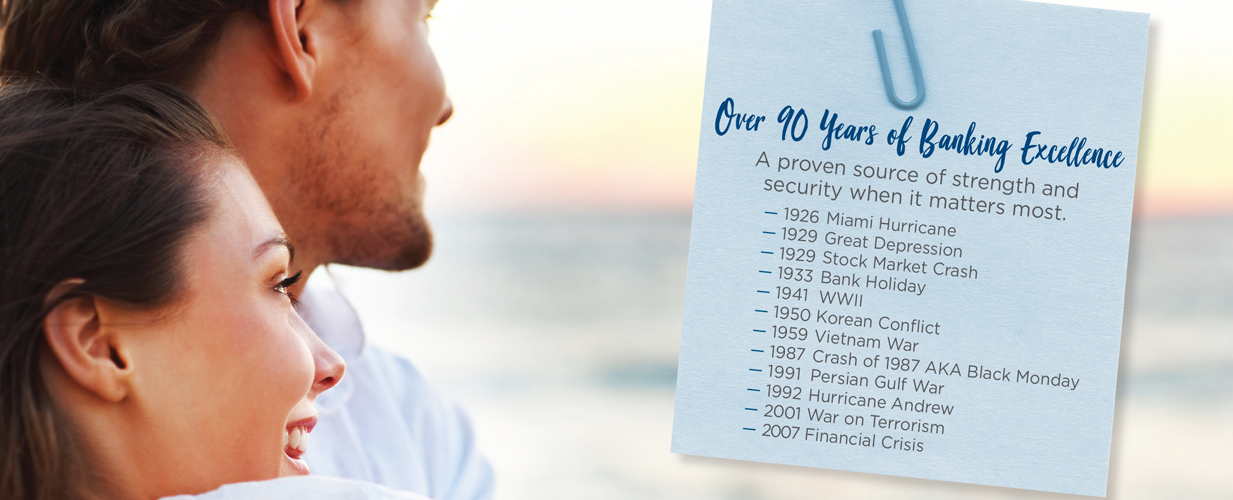 do you know the financial condition of your bank?
Grove Bank & Trust, founded on July 12, 1926, is a Miami-based financial services firm and is one of the longest-continuously operating banks in Florida. People are our most important asset and our brand. The values of integrity and honesty are of paramount importance to us and are the essence of who we are and how we operate.

Grove Bank & Trust offers boutique banking and comprehensive trust and wealth management services* tailored to meet the needs of successful individuals and their families, as well as businesses, endowments, and foundations.
Grove Bank & Trust continues to retain its strong capital position substantially above regulatory requirements. Our liquidity position has ample cash reserves and significant borrowing capacity.
CAPITAL RATIOS

REGULATORY 

MINIMUMS (%)

MINIMUMS REQUIRED

TO BE WELL CAPITALIZED (%)

GROVE BANK & TRUST

2ND QUARTER 2023 (%)

Tier 1 Leverage Ratio 

4.00

5.00

11.54

Common Equity Tier 1 Capital Ratio 

4.50

6.50

24.44

Tier 1 Risk-Based Capital Ratio 

6.00

8.00

24.44

Total Risk-Based Capital Ratio 

8.00

10.00

25.69
*Investment Products: Not FDIC Insured I May Lose Value I Not Bank Guaranteed I Not a Deposit I Not Insured by any Federal Government Entity. Clients of Grove Bank & Trust and their affiliates should consult with their legal and tax advisors prior to entering into any financial transaction or estate plan